Simple, Beautiful & Spacious
The tool for professionals, creatives and thinkers who value quality and have a keen eye for detail. Designed to help you take your everyday note-taking experience to the next level.
Soft cover. Compact size. Sleek design
Smart dimensions, minimalistic design and a wise combination of the first-class materials help you make the most of the notebook. Every. Single. Day
Minimalism as the ultimate sophistication
Each Evopaper Dot Grid Notebook has everything you need to enjoy your notebook. And nothing more. We eliminated everything that does not matter and included the details that make a difference instead.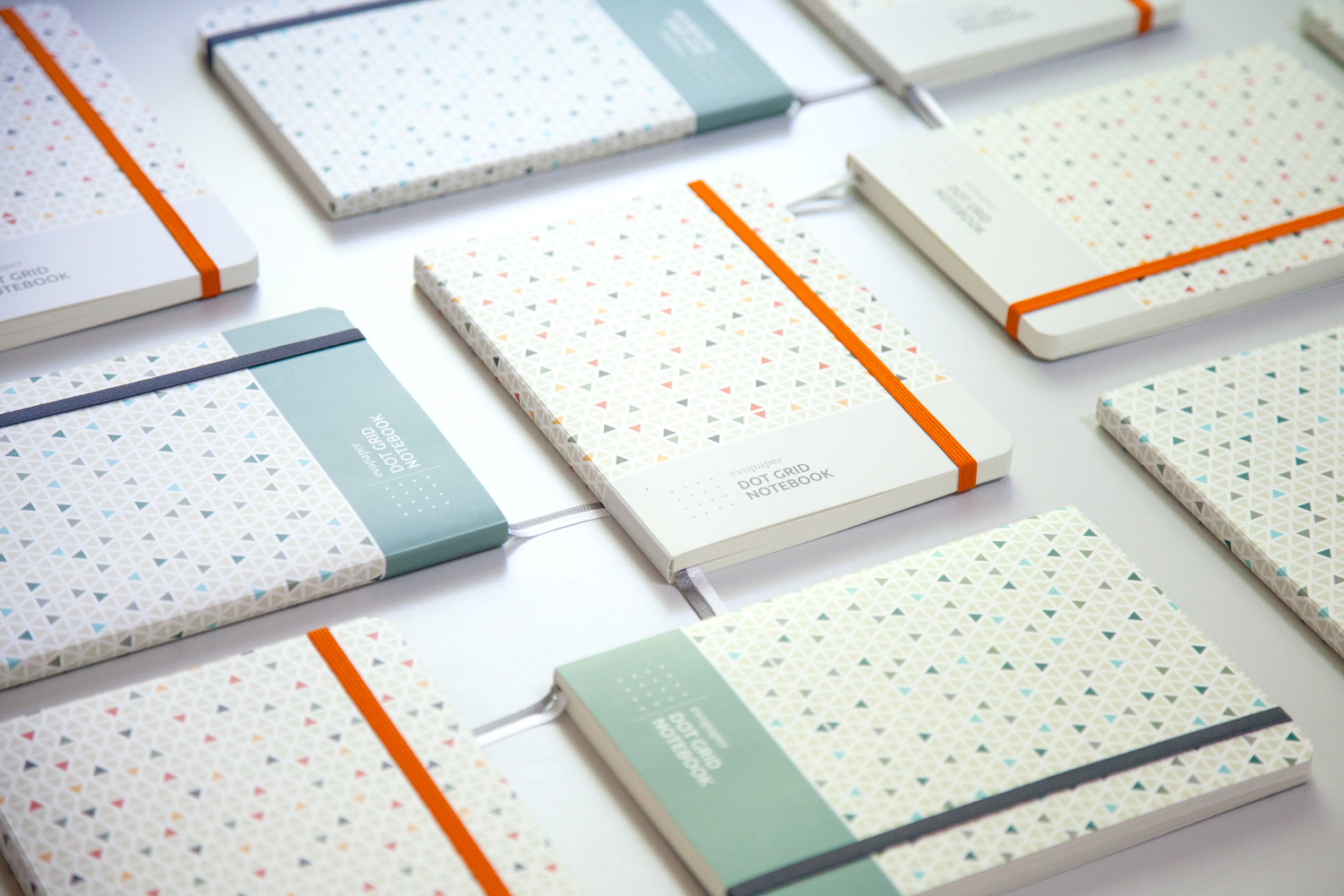 Essentialism. When less is more
Premium Swedish 90gms paper
Provides an unsurpassed experience of smooth and enjoyable handwriting
Dot grid
Designed to let you organize your notes, tasks, sketches, and drawings in your own style
True lay flat
Sewn binding makes sure pages stay completely flat on both sides, ensuring utmost comfort while writing
Elastic band
When you need to keep your notebook closed and your notes safe
Two bookmarks
Make sure you always get what you need fast thanks to the dual-colored ribbons
Convenient size
Both lightweight and spacious, the notebook can fit your bag and provide enough space for all your notes easily